Without a doubt there's more than meets the eye in the latest version of Android Ice Cream Sandwich, which is due to hit a handful of smartphones in the coming months.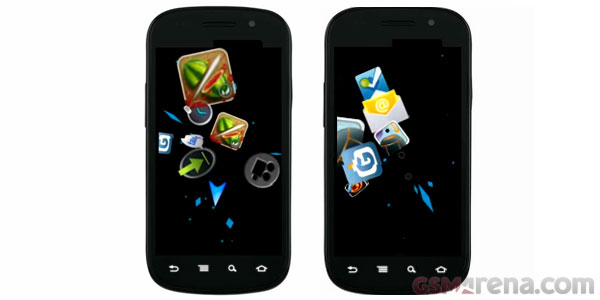 Except the code optimizations and plethora of new features, below the creamy surface of Android 4.0 Google developers have had some fun. What's more, they want you to have fun, too! What the Android dev team did is add a screensaver, which displays the icons of all your applications flying towards you in a Star Wars-like manner.
The new screensaver feature is called "Dreams" and to activate it you have to dig a bit deeper in the OS itself, but it's not impossible as the video will demonstrate below. All you need is the homescreen replacement app LauncherPro and a minute of free time. The flying icons are not only kind of cool, but you tap on one, the corresponding application launches.
However, the fun doesn't stop here. Another kind of fun joke and an Easter egg of some sort is the next video, found again on Ice Cream Sandwich. It's called Nyan Droid and it needs no further explanation. Check it out.