These little beauties have enough tech inside to make James Bond blush whilst making sure you look sharp too.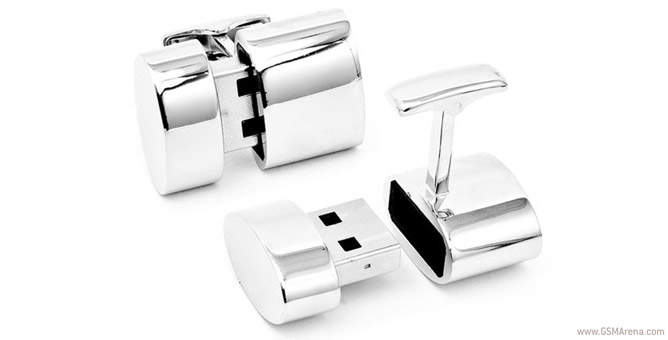 Brookstone's latest creations are geeky enough to join the ranks of GameBoy cufflinks and 8-bit neckties, so what's so special?
Form and function are married together quite wonderfully in this instance with a set of polished silver oval cufflinks suitable for any black-tie event. But what's this? Pull the cap off and each cufflink transforms into a miniature tracking device allowing you to follow the baddies back to their evil lair?
Not quite, but makers Brookstone have managed to squeezed a decent amount of tech into each of these silver cufflinks, which offer a wholly more practical use.
Pulling either cufflink apart will reveal a USB key which when plugged into a hard-wired computer, transforms into a high-speed WiFi hotspot, neat! What is more, each key doubles as a 2GB flash memory stick, allowing to keep your most precious files with you, or that all important presentation, worry free.
There is one sore point for a pair of gadgets such as these, worthy of Q himself, the price. A set of Brookstone's Polished Silver Oval WiFi and 2GB USB Cufflinks is a sizable $249.99, ouch. Not only that, if you were working for MI6, you'd probably get them standard issue.
Source
|
Via