Wireless standard 802.11n has been around for a while and naturally, it's time to look forward to the bright and speedy future of Wi-Fi 802.11ac.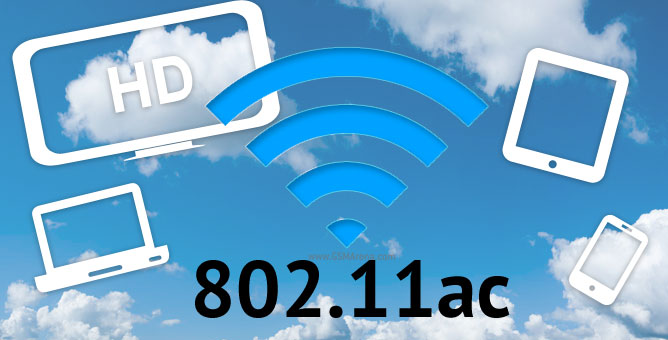 The new 802.11ac Wi-Fi standard is still in the works, but is bound to be finished and ready for testing come the end of this year. For our fast-paced technology minds this is indeed a lot of time, but 802.11ac is worth the wait and here's why.
It's faster and more efficient
Thanks to technologies like beam-forming and higher amplitude modulation used in Wi-Fi 802.11ac, you'll be able to send data faster and more efficiently than the current 802.11n. How much faster you ask? Well, up to 1Gbit/s faster. That's three times the speed of 802.11n.
This means that streaming HD video from your phone, tablet or laptop to an HDTV will be a breeze, not to mention syncing music or any file for that matter with your PC or laptop. Or you can even utilize the 802.11ac Wi-Fi standard for distributing video from a cable or a satelite set top box to mulitple TVs across the router's area.
Speaking of routers, this brings us to the next big advantage of Wi-Fi 802.11ac. And it is…
Better coverage
Let's be honest here – current-gen wireless routers don't have the best coverage possible. Yes, they've come a long way from past years, but still there are times when you go from one room to another and the Wi-Fi signal just dies on you.
With the introduction of 802.11ac this will be a thing of the past. Thanks to the aforementioned higher amplitude modulation, the new Wi-Fi standard provides better coverage with fewer dead zones.
Official numbers aren't out yet, but having in mind that the 802.11ac modulation has been quadrupled in comparison to the Wi-Fi 802.11n, I can't help but feel hopeful.
Unfortunately, it's not all rainbows and unicorns, because we'll have to…
Hold our horses until 2015
Yes, you read it right. According to NPD In-Stat analyst Gregory Potter, we'll have to wait three more years until the mass production of smartphones, tablets, laptops and HDTVs featuring the Wi-Fi 802.11ac standard ramps up.
Potter expects multiple devices supporting the standard's draft specifications to pop-up at next year's CES. But as is with most tech we see there, it'll take a while for it to teleport into our pockets. At least, when the standard does become a Wi-Fi Alliance certified early next year, we'll see more than 1 billion devices equipped with 802.11ac in a span of three years.
I am looking at my watch IEEE and Wi-Fi Alliance people. Don't make us wait too long, like you did with 802.11n.
Source
,
Source (2)