Google's nifty app finally gets its first update in over a year, and brings some much-needed fixes to Honeycomb users.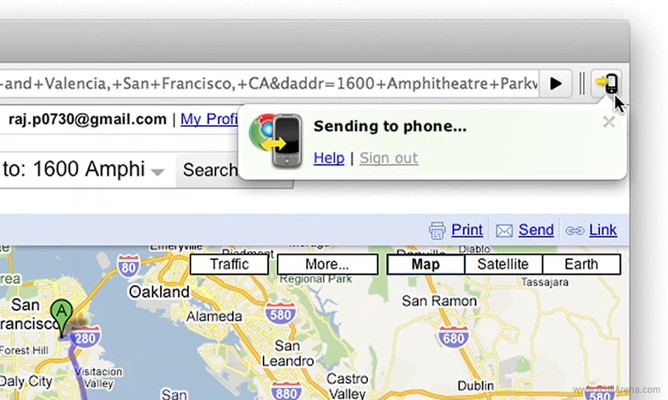 Chrome to Phone lets you instantaneously send open webpages to your mobile browser, as well as directions and phone numbers. Google first introduced this app
last summer
.
Chrome to Phone requires both the
Chrome extension
on your desktop browser, as well as the
app
installed on your phone. It then syncs both with your Google account. This is very useful when looking up Google Map directions on your desktop, and then sending them to your phone for the trip.
If you want to find out more about the new update, check out the video.
We're glad to see Google finally re-inject some life into this highly useful application. Maybe we'll see even more cool stuff synced to our phones this year.
Via