Quadrant is a highly popular benchmarking tool that tests CPU, I/O and 3D graphics capabilities on your Android device.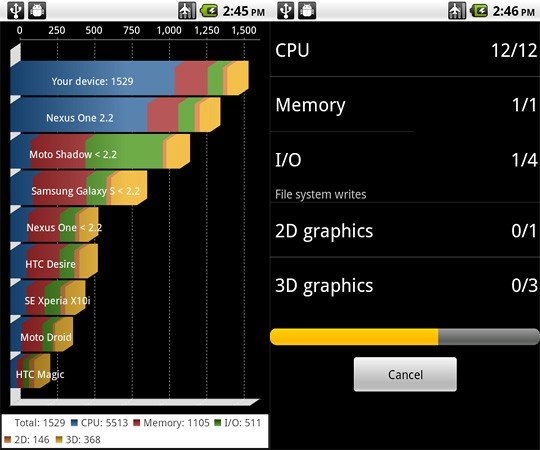 The new version features much-needed support for multi-core processors, as well as full Android Ice Cream Sandwich support. There's also a redesigned GUI in addition to multiple bug fixes.
Note that the results are calculated differently than on previous 1.x versions, and developer Aurora Softworks have yet to update their results browser to reflect the new scoring system. As such, you may see a score that may be different than what your phone has gotten in the past.
Source
|
Via