Nokia's Series 40 phones have a long history and have literaly sold billions –
1.5 billion
as of earlier this year (to give you a frame of reference, the world's population is currently at just over 7 billion people). Nokia Conversations have prepared an infographic with some interesting data on the Asha series of S40 phones.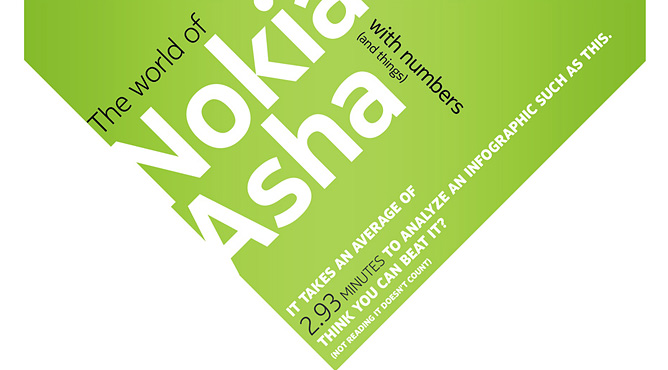 Jump over the break to see the whole infographic.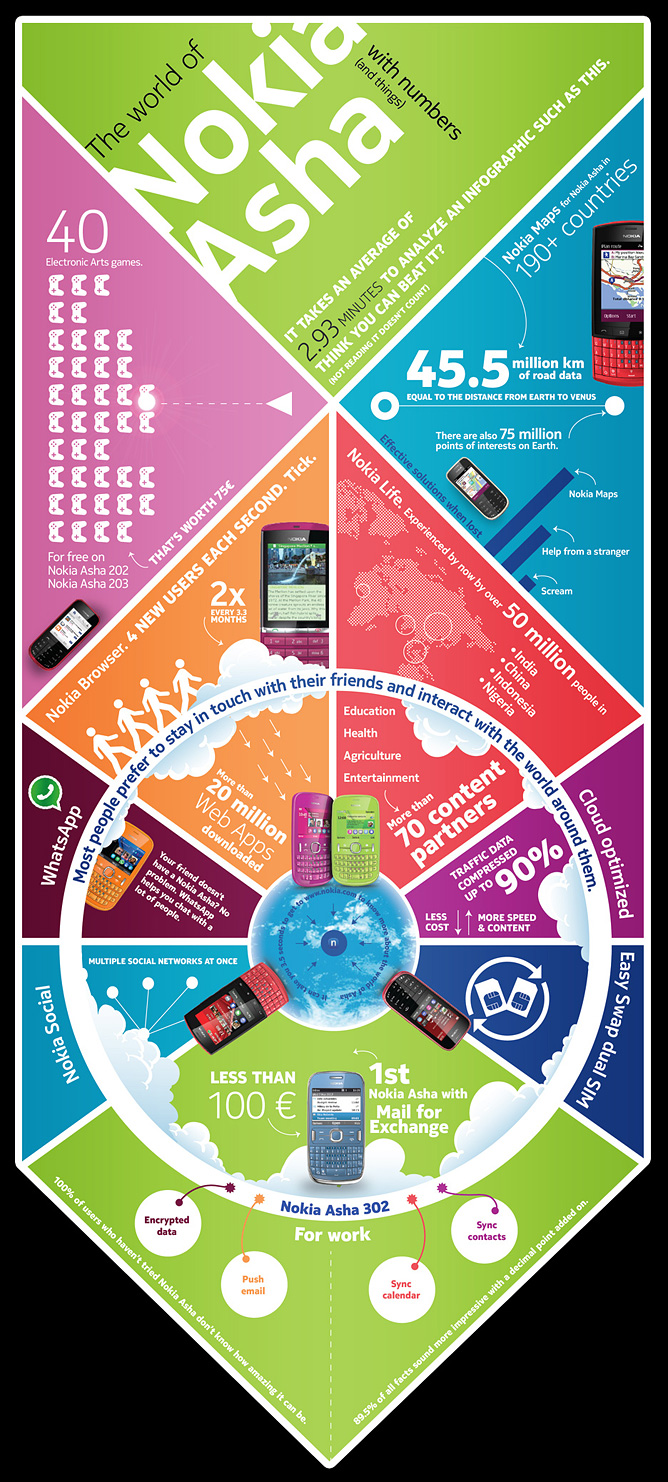 So far, so good for the S40 and the Asha lineup. But what's next? Well, a keyboard-less, touchscreen-only phone –
the Nokia 306
– just might be in the cards.
Source