We have heard a lot about the so-called entry
level
, or
cheap iPhone
, as well as many rumors about the iPhone 5S and larger iPhone 6. Today we have yet another rumor, but this time it is strictly about the 'budget' iPhone.
AppleInsider
was lucky enough to speak with Ming-Chi Kuo of KGI Securities, who has a reliable track record in
predicting
Apple's future product plans. The reason why Kou wanted to share his knowledge on the budget iPhone was to dispel
claims made
in a new
Economic Daily News
story that claimed Foxconn would be losing orders for Apple's low-cost iPhone and that the handset would have a larger display than 4-inches.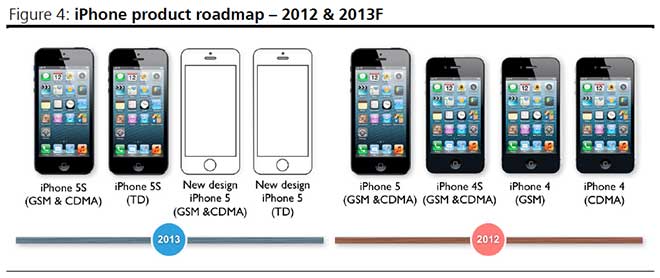 According to Kou that budget iPhone will actually have the same size screen as
the iPhone
5 — 4-inches — and will have a "super-thin
plastic casing
mixed with glass fiber." Apparently this material will make it stronger, thinner and lighter than most smartphone plastic casings, with a thickness between 0.4 and 0.6 millimetres. Most smartphones that have a plastic casing come with a thickness between 0.7 and 1 millimetre, so this is actually very thin.
Additionally the budget iPhone will come in a wide range of colors, like Apple's iPod lineup. We have heard many similar reports on this and as such this is very likely to become a reality. Kou went a step further however, and has said there will be between 4 and 6 color options.
Apple would foolish to ignore the amount of unsubsidized subscribers in the world and a budget iPhone would better help them compete with the likes of Samsung that have a smartphone for almost ever person that suits their needs.
What do you think
? Will Apple actually release a budget iPhone, or would the fruit company never do such a thing? Drop us a line in the comments section.